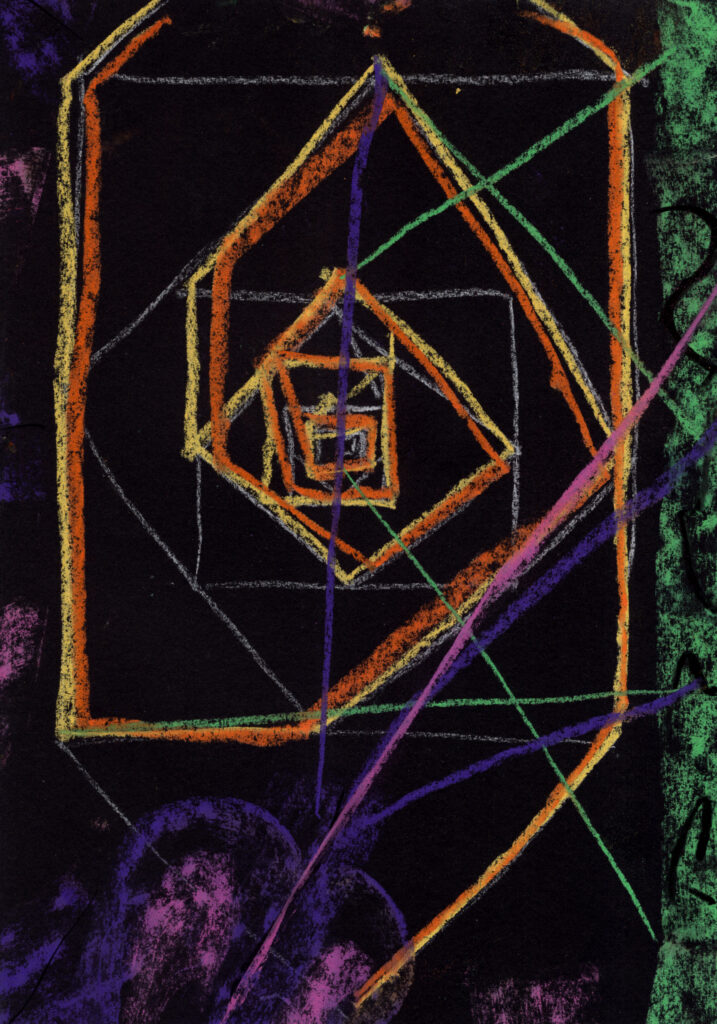 Taaldwang
'laat de boel instorten lieve dame
sla weg die vingerwijzing van bederf'
D. Hillenius ,"Zo aardig in Babel"
Het grote beweeg der golven. De bekende
leegte in de mond. De vrijspraak. Harteloos.
Het zij. Het aanspoelsel (koud). De open
gereten verwonderingsbuiken (kil, eerder).
Zo. Haar zilte raadselachtigheden. Walg
die zo in de bedrading kruipt. Mensenhaat
inherent aan de smetvreesman. Het plompe
pennen in de was van het hernemen:
de littekens, de korsten, de literaire flarden,
het rottende scheurgaren van eertijdse daden.
Bij het schiften van de oplossing, het slakke sop
in de erlemeyer, vertoont zich in de droesem
van koolstof met brak water de restwaarde nul.
Nu zou het nu moeten komen, nu. Jij: kristal.
HEMELNETLYRIEK
lyrische teksten vanop http://vilt.skynetblogs.be 2004-2007
herwerkt voor 2020 en erger
---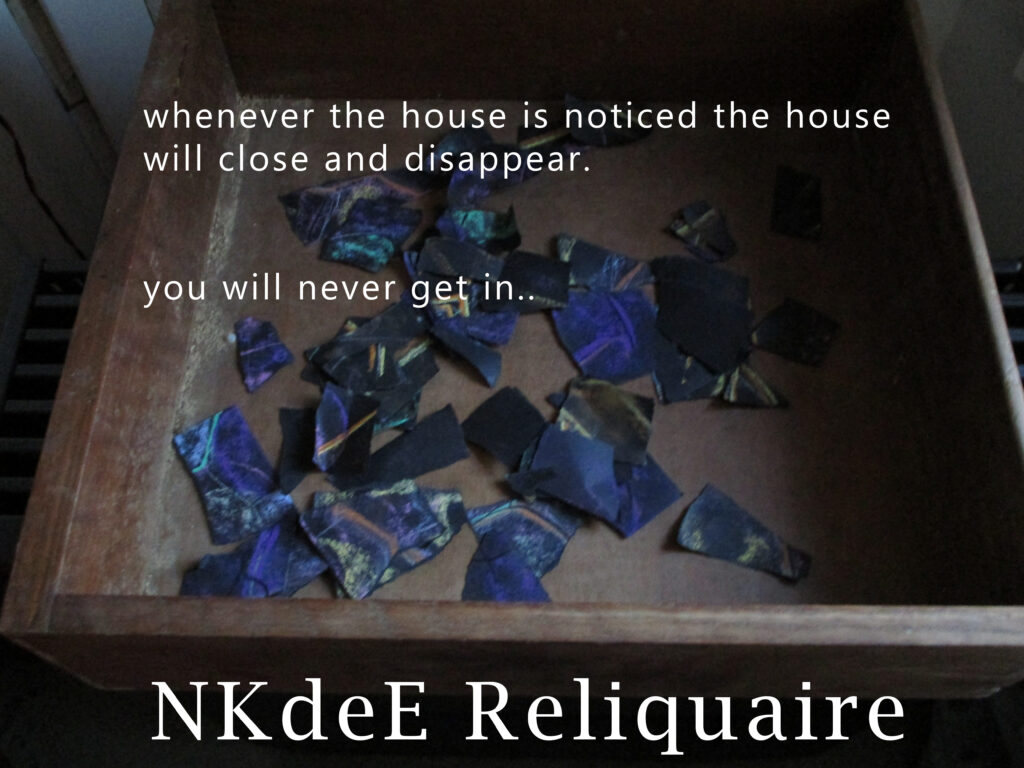 about the RELIQUAIRE
the second NKdeE Reliquaire Program is, like the previous 'Requichot Rotbak', a tribute to Bernard Réquichot. it will collect 353 torn drawings on black paper, 11 rejected drawings on white paper, a wasted leaf of gold and some traces of felt.

The Reliquaire Program is virally attached to the parochial 'Gedicht van de Dag' (sic) program.

nothing good will come of it.
Koop een RADIO KLEBNIKOV CD!
Steun de Kathedraal, Radio Klebnikov en Platform PLEE!
NU ONLINE in onze gloednieuwe BROLwinkel!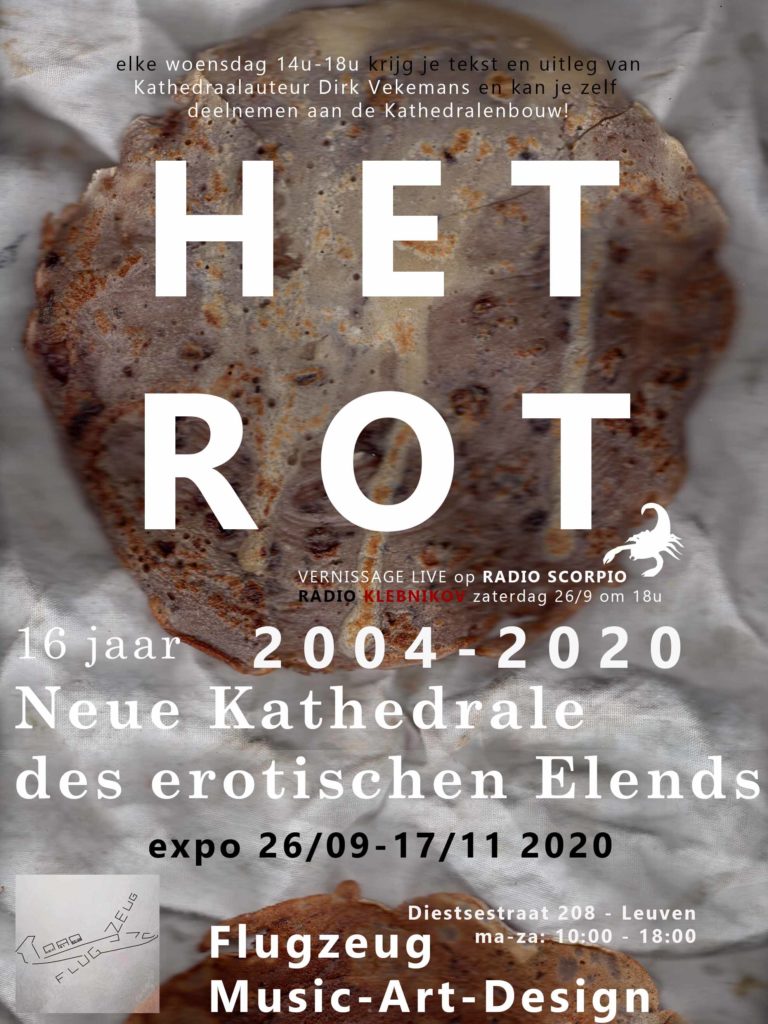 of op de grote Brolexpo van HET ROT! nog tot nader datum in FLUGZEUG Music-Art-Design te Leuven…Bekijk de volledige Cataloog daarvan (prijslijst met foto's op FB)