Het snikken is wit en onvermogend.
Het snikken is het snikken van een Libanese
en het duurt. Oorlog is haar dode kind.
Ka, zegt Chlebnikov, is de samenkomst van bewegingskrachten
in een werkende cohesiebundel. Kol. Kamer. Kanker.
Kasseien. Kramp. Kermen. Kadaver. Kapitaal.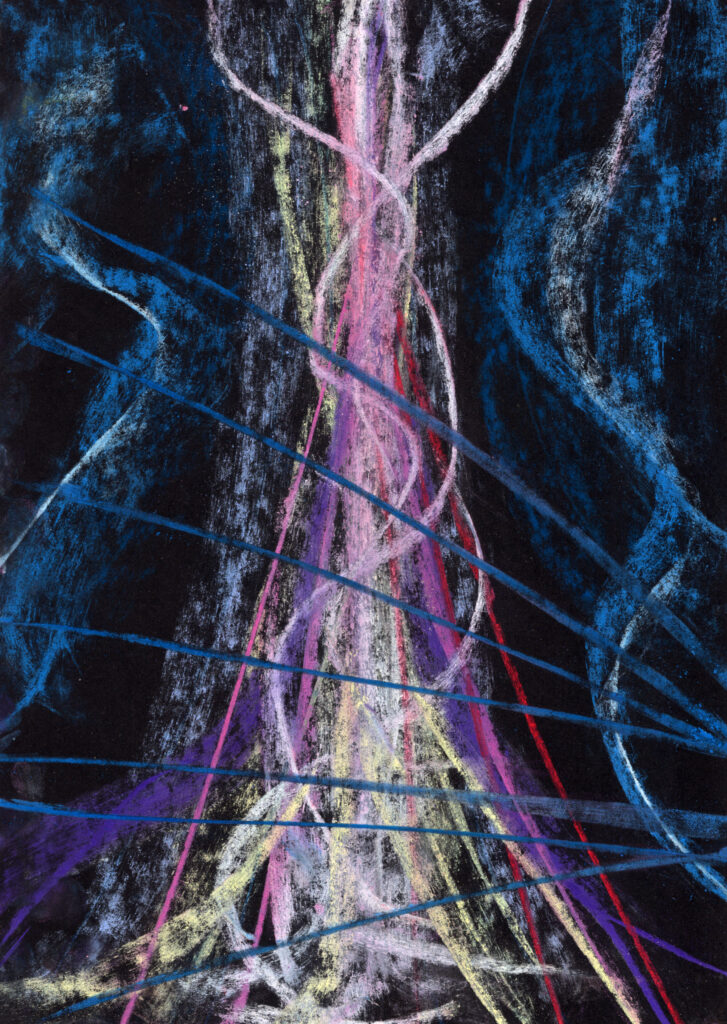 HEMELNETLYRIEK
lyrische teksten vanop http://vilt.skynetblogs.be 2004-2007
herwerkt voor 2020 en erger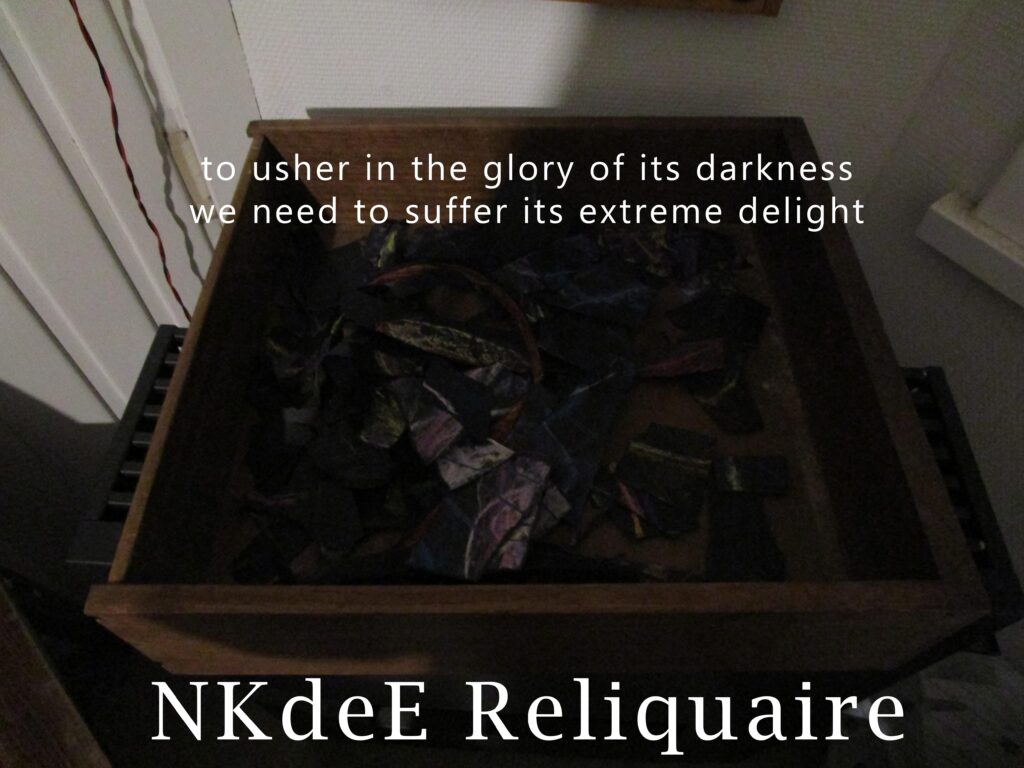 strung out, our ends will never meet
because our end is where we meet.
therefore we need to give each other
what we can't have and what we need
about the RELIQUAIRE
the second NKdeE Reliquaire Program is, like the previous 'Requichot Rotbak', a tribute to Bernard Réquichot. it will collect 353 torn drawings on black paper, 11 rejected drawings on white paper, a wasted leaf of gold and some traces of felt.

The Reliquaire Program is virally attached to the parochial 'Gedicht van de Dag' (sic) program.

nothing good will come of it.