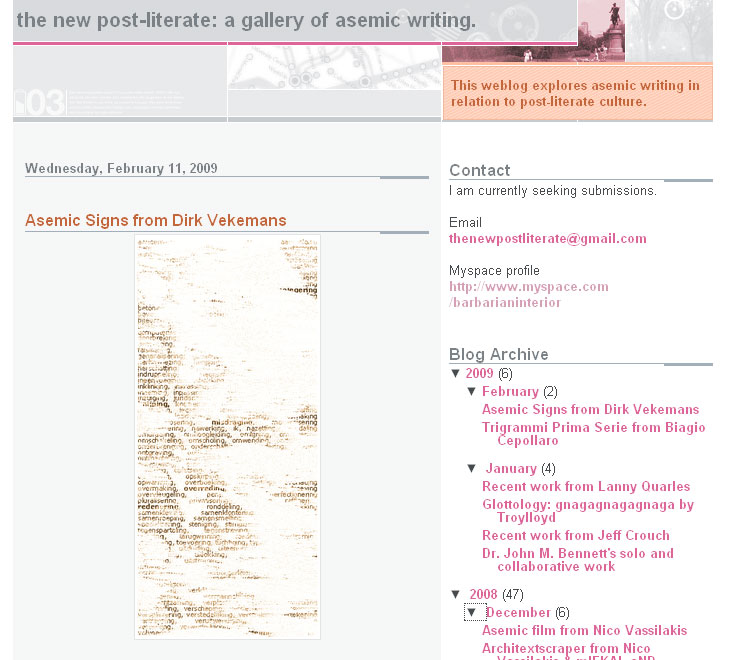 Asemic signs from Dirk Vekemans heeft enkele grafische bestanden van mij.
The New Post-Literate verzamelt al enige tijd soortgelijk 'asemisch' materiaal: dingen die er wel uitzien alsof ze tekens zijn of geschrift, maar daar enkel de grafisch-formele kenmerken van hebben.
Als groot bewonderaar van het werk van mensen als  Christian Dotremont kunnen we natuurlijk niet nalaten om te helpen die traditie verder te zetten…
Michael Jacobson verzamelt de bijdragen daar, het is al een mooie getuigenis geworden van hoe heel veel dichters het grensgebied met het grafische exploreren, of hoe het schrift inspiratie wordt voor voornamelijk grafisch ingestelde talenten.
Social Fiction heeft ook aandacht voor 'Asemic writing' en binnen onze Outsiders ning-ring is er natuurlijk de subgroep Asemic Writing waar rond het fenomeen gediscussieerd wordt