Ray Johnson wordt door velen beschouwd als de geestelijke vader van de mail-art.
De italiaanse fluxist, schilder en mail-art beoefenaar Maurizio Follin nodigde mij uit mee te doen aan zijn 'Conceptual Continuity' , een geblogde verzameling van stukjes mail-art als eerbetoon aan deze legende.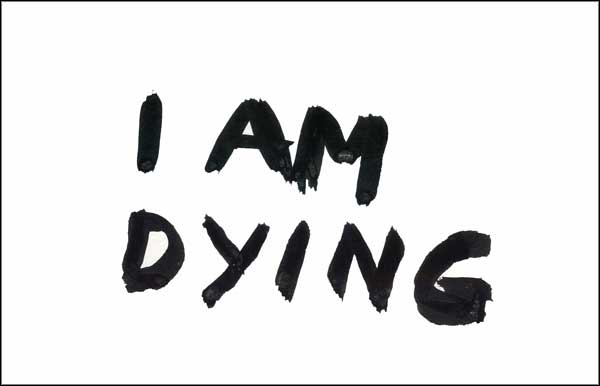 Ik ben zelf niet heel erg 'into' mail-art (te lui?), maar ik zond hem toch graag deze prentbriefkaart. Het ding oogt nogal dramatisch, maar je dient ook te weten dat Ray zelf al wel  's te vinden was voor het 'stagen' van zijn eigen dood. Mijn bijdrage smeert, met het oog op de conceptuele continuiteit, de mededeling van het sterven (Ray's werk) uit van hier tot in Italië. De postkaart radicaliseert de fluxus gedachte, ze verniet het artistieke tot de banale waarheid van het alledaagse en stelt aldus het eigenlijke  ogenblik van de Death Stamp uit tot in (op) het onbeschrijfbare. What is left unfinished cannot be undone.
Enfin, of zoiets,  ik weet het niet zo goed, Regine is met vakantie, ziet u.