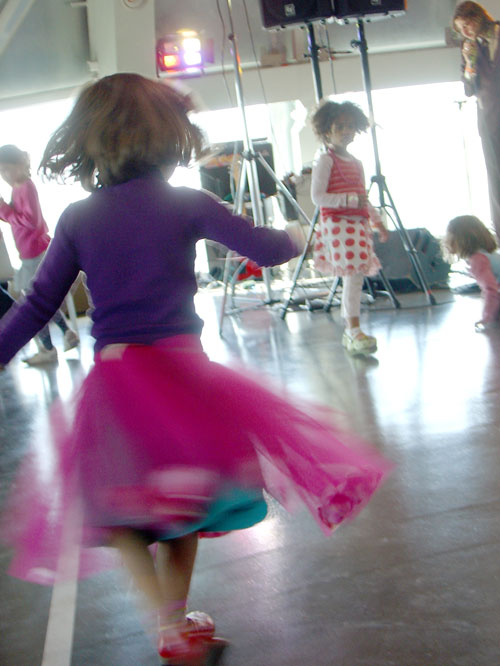 Naar aanleiding van 10 jaar Gagarin Records was er afgelopen zondag een bijzonder amusant evenement in het Atomium in Brussel. Kinderen konden er hun ouders gratis binnenloodsen voor 3 optredens van artiesten van het subsub platenlabel Gagarin Records, gerund door de kanselier van de hedendaagse underground, Felix Kubin. Een citaat vanop de roltrappen:
"Let us undock from planet earth and become disembodied cosmonauts, like our Mechanical President whose telepathic phantasmagorias and corroded nightmares we transform into desolate electro-futuristic music!"
Zoiets dus. Ergens halverwege de lekker chaotische "psykotronische" acts, merkte ik op dat de bands elk jaar een jonger publiek op de been brachten, iets wat Felix wel kon appreciëren. Als je klikt op de foto kan je er nog een tiental andere zien via zo'n Facebook album.