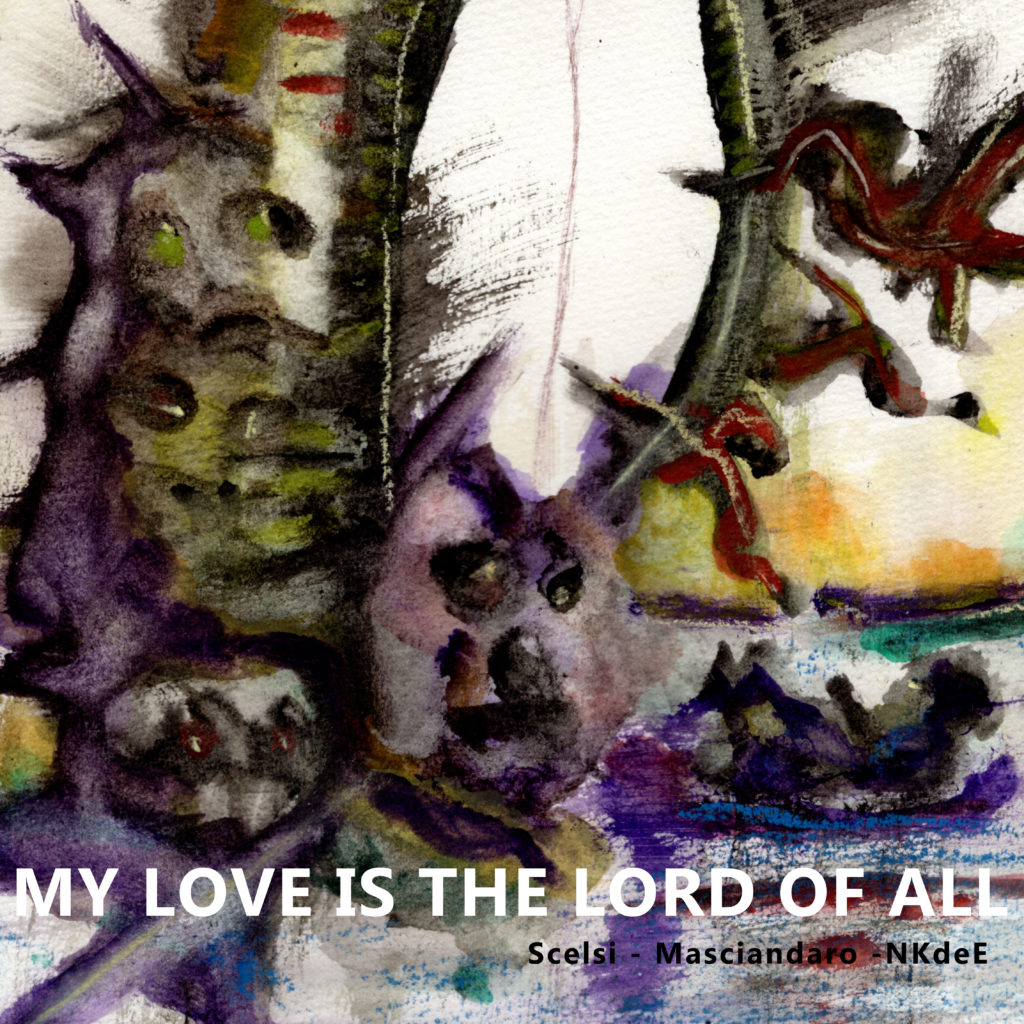 text: Nicola Masciandaro – from 'SuddEntity' (ISBN-13: 978-1981952922- 2017)
music: Giacinto Scelsi's Le reveil profond by Joelle Leandre & Giancarlo Sciaffini 1will be replaced by our own recordings later remixed with NKdeE keyboard and audioFaag
voice & recording: dv
artwork: NKdeE
text:
My love is the lord of all | And your beloved? |
Mine if here I stand and fall | Now forever dead.

Heart hoarse from silent screaming | Raw and
torn inside | Eyes blurred from endless dreaming
| Of the life I died.

Reached out to remove the mask | Hand pulled
off my head | Thought of a question to ask |
Answer shot me dead.