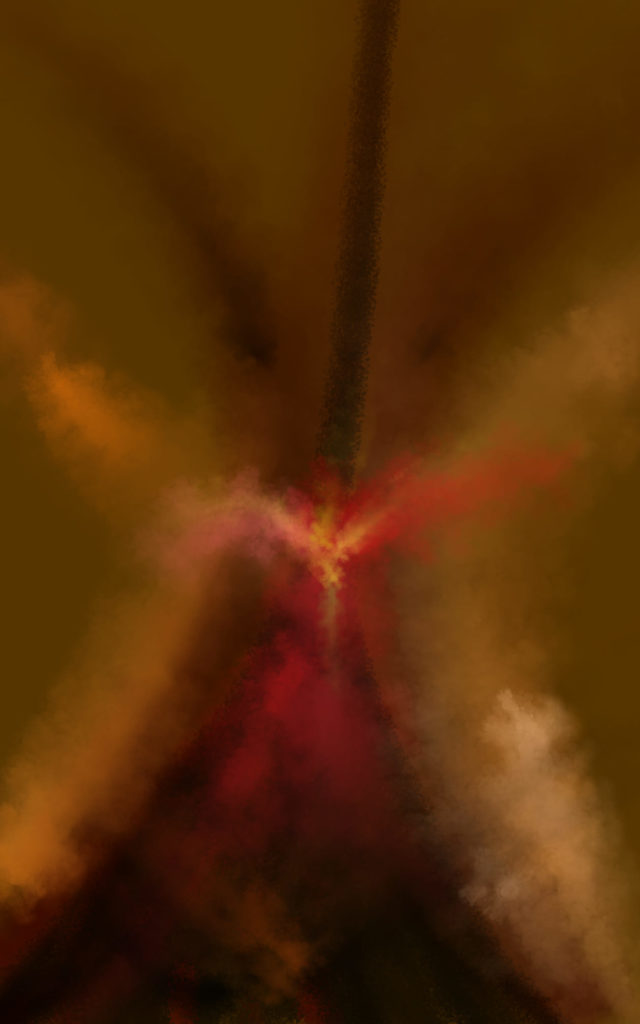 wanneer 
wij raken straks raken wij
de weg kwijt eerst en dan weer
raken wij en ik ben jij
en jij bent ik en vergeet
je adem niet wanneer verdriet 
de stilte breekt waarin wij 
gabriel in leven roepen
riepen ja zo rijpen wij
en raken wij elkander weer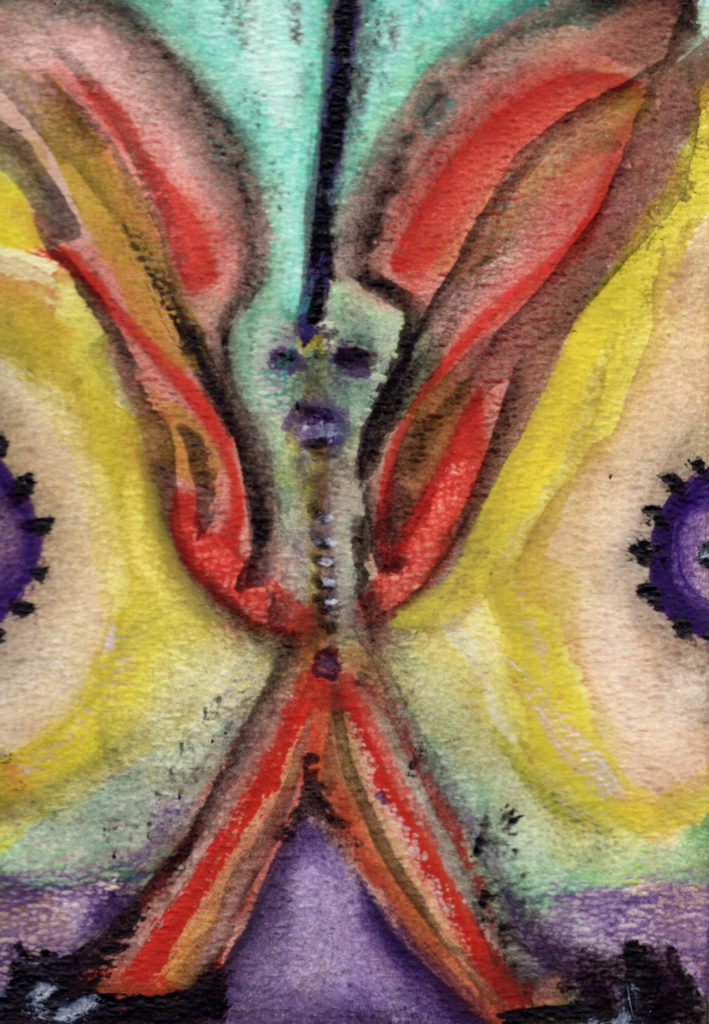 het leven dat dood was al 
da's alles wat je krijgt
het hoofdloze hart dat zucht
het onmogelijke echte

snij het af van de eindeloze lijst
van alles wat het zeggen zou
of het verdrinkt nog
op de weg die weg is al

neem het in je handen als klei
kneed het om tot stof
maak er niets van speel er mee
zolang je spelen moet

maar trommel met je vingers
altijd weer op de hand
van de oude gekkenmand
the song of the lilies


texts by Masciandaro (from suddENtity):
One day I will wake and see | That it's all a dream
| Unwinding oneself to be | A thread of the seam.
Wrong turn taken everywhere | How else to be
here | Twixt earth fire water air | Never in the
clear?
Love is dead and so am I | Yet we keep flying | A
bright burning in the sky | Of the undying.


Weep me off my feet until | These eyes touch the
soul | Swoon all spheres to sleep so still | One
awakes the whole.
I'm hanging in your silence | Strangled on your
name | Swinging high in the violence | Of love's
little game.
Last thing I should ever do | Think another
thought | And yet it now happens through |
Exactly when not.

Perfectly impossible | In all directions | Paradise
descent to hell | Abyss erections.
Does not matter who I am | What the hell you do
| No one knows to no one damn | Soul is one and
true.
This is just one little life | No way all there is | So
shut up and sheath that knife | A blade not
yours—His .
suddENtity #8
A life still living once dead | Is my gift to you | A
heart-sighing severed head | Impossibly true.
Cut loose the infinite list | Of all left to say | Or it
might drown me adrift | On this wayless way.
Take me in your hands like clay | Knead it down
to dust | Make nothing of me just play | As long
as you must.
over RUPAROT
hier komt iets van uitleg over het programma
ideas don't matter
dreams rot away into matter