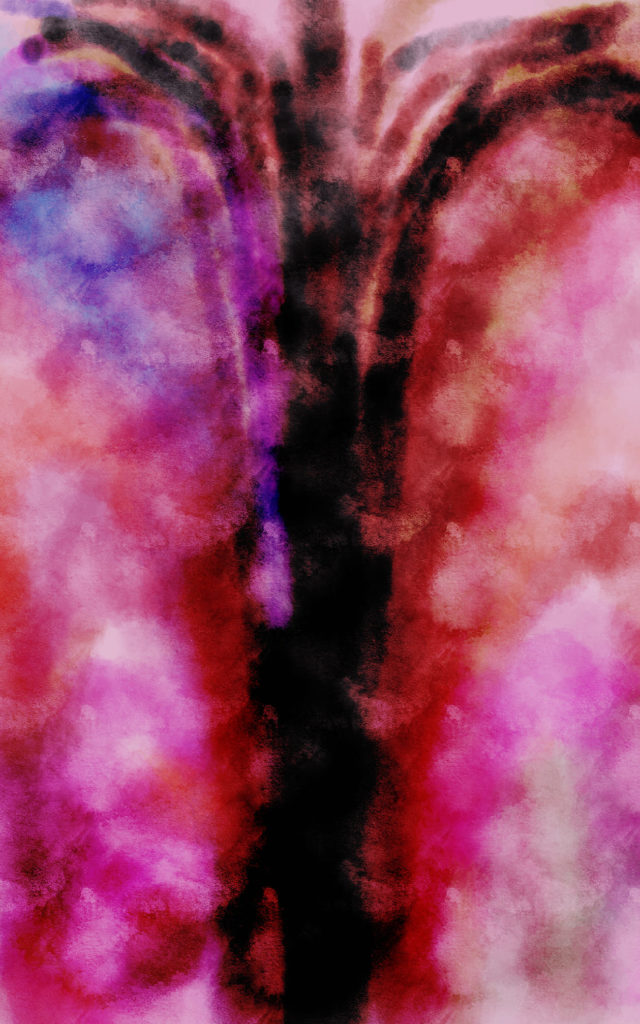 hoe meer ik bid, hoe meer gij zwijgt
hoe meer ik schreeuw, hoe meer gij slaat
hoe meer ik vlucht, hoe dichter gij mij naakt
hoe meer ik mij onthecht, hoe meer gij hijgt
hoe meer ik mij verliezen wil, hoe groter gij mij maakt
hoe meer ik reik, hoe dieper 't zwart
hoe meer ik zie, hoe minder licht
gij zijt mijn zelf, dit aangezicht
gij zijt mijn hemel en mijn hel,
en ik ben u, gij bloedend hart.
suddENtity #4
text: Nicola Masciandaro – from 'SuddEntity' (ISBN-13: 978-1981952922- 2017)
live electronics: NKdeE keyboard and Boss VT1 Voice Transformer and the VRT commentary box to the Ronde van Vlaanderen

Part of resist not evil | They don't understand |
Cheek of a slap uncivil | Stain cutting your hand.
I hate life and it hates me | We are all the rage |
Performing our enmity | For none on this stage.
I have nothing to give you | You nothing to me |
Except maybe one small true | Drop of sanity.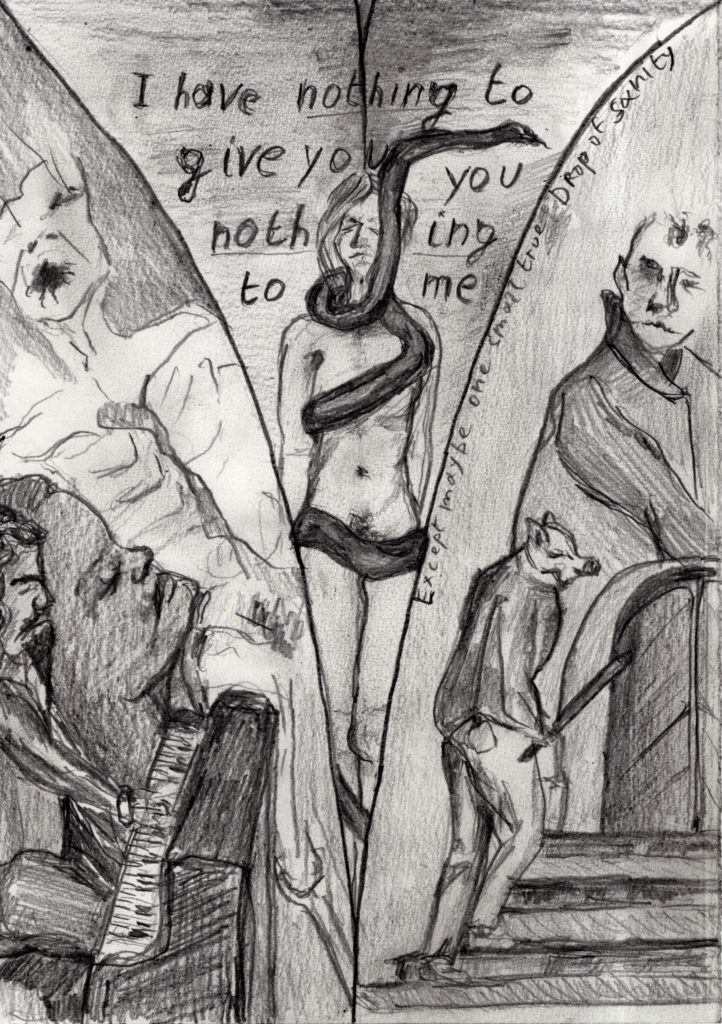 Steun de Kathedraal, Radio Klebnikov en Platform PLEE!
NU ONLINE in onze gloednieuwe BROLwinkel!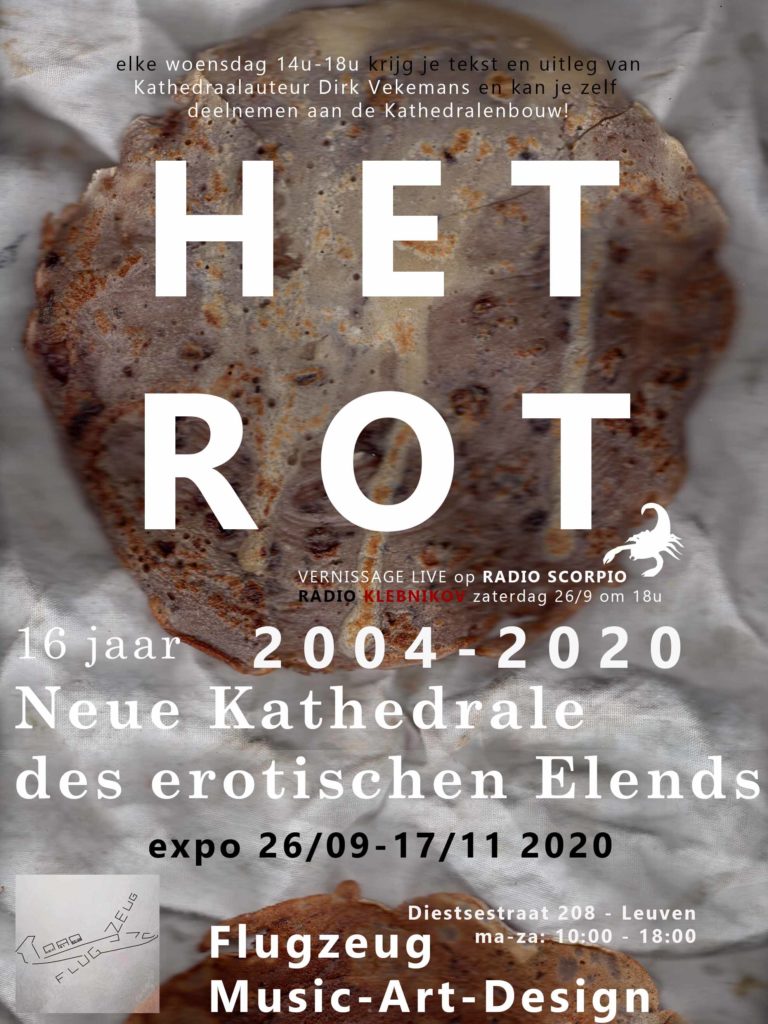 of op de grote Brolexpo van HET ROT! nog tot nader datum in FLUGZEUG Music-Art-Design te Leuven…Bekijk de volledige Cataloog daarvan (prijslijst met foto's op FB)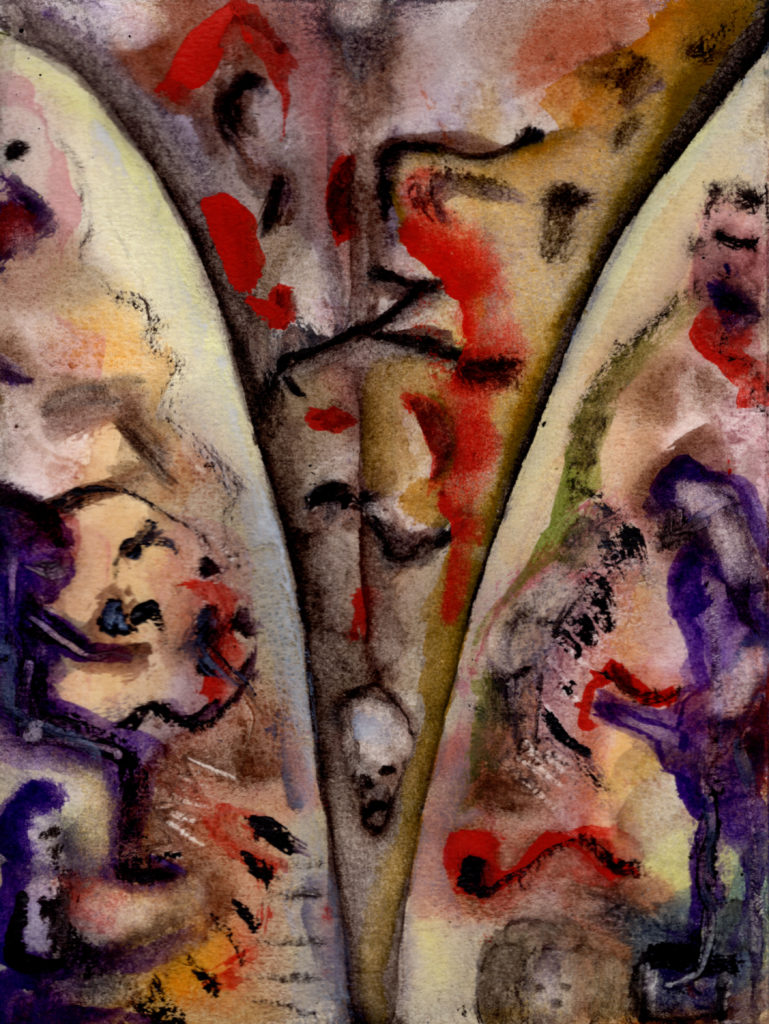 over RUPAROT
hier komt iets van uitleg over het programma
ideas don't matter
dreams rot away into matter